I always look forward to what summertime really brings to the table–summer foods! I'm crazy about watermelon, fresh corn on the cob, icy cold lemonade and all of the other traditional American eats. Although I don't eat bbq ribs, pulled pork sandwiches and Sloppy Joe's anymore, I can't help but dream about veganizing the sweet and tender flavors of my childhood favorites. The neighbors have been BBQing all week and I won't lie–it's made me hungry for BBQ. I often get asked the question "Do you MISS meat?" The answer is no, but the smell of certain meats cooking still stimulates my appetite. As a human, it's biologically engrained in me to be stimulated by the smell of food, and I don't think that will ever disappear. So, I whipped up something tonight that I've been dreaming about making all week–Sloppy Joe's! Specifically, vegan Sloppy Joe's. And I must say, sinking my teeth into the first bite of sweet and savory deliciousness might have been the biggest OMG moment I've had all month. :::::swoon::::: By the way, the blogosphere and many vegan cookbooks are speckled with similar recipes, so I had some inspiration :)
In case you were wondering, this is my featured meal on WIAW! :)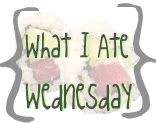 I'm not gonna lie, they are called Sloppy Joe's for a reason. Even this veggie version will leave you with sweet and sticky fingers. But it is oh so worth it. And one more thing, there really is a full serving of veggies in every one of these sammies. ;)
Veggie and Lentil Sloppy Joe's
Ingredients:
1 c. dry lentils (or 3 c. cooked)
1 lg. red pepper, chopped
1/2 lg. green pepper, chopped
1 med. onion, chopped
3 cloves garlic, minced
1/2 jalepeno, chopped fine
1/2 c. grated carrot
1 1/2 -16 oz. cans of plain tomato sauce
2 tbs. BBQ sauce
2 tbs. agave nectar syrup (or you can sub brown sugar)
1 tbs. vegan worcestershire sauce
1 tbs. tamari (gluten free soy sauce)
1 tbs. paprika
1 1/2 tbs. corn starch (or you could use 1/4 c. tomato paste to thicken)
1/4 tsp. red pepper flake
1 tbs. olive oil
salt and pepper to taste
Print this recipe
Instructions:
1. Combine 1 c. dry lentils and 5 c. of water in pot. Bring to a boil and cook for 5 minutes while stirring. Reduce to a simmer and cook for another 20 min. until beans are soft. Drain and set aside.
2. Wash, prep and chop veggies. Add 1 tbs. olive oil to large skillet or pan and add onion, garlic, jalepeno and peppers. Saute on medium heat until veggies are soft.
3. Add lentils, spices and tomato sauce and continue to cook on medium heat. 
4. Add tamari, worcestershire, agave and BBQ sauce. Stir to combine. 
5. Add grated carrots and corn starch. Stir to incorporate corn starch and cook for another 15 minutes. 
**Optional cooking method: add all ingredients except corn starch into slow cooker and cook for 3-5 hours. If needed, add corn starch or tomato paste to thicken before serving.
Serve on whole wheat bun and top with sauteed and caramelized onions. I enjoyed my sandwich with some
cold sesame kale salad
and a fresh slice of summer watermelon. Mmmmmm, good!
By the way, these Sloppy Joe's have a bit of a kick to them, mostly because I love spicy food. If you have a sensitive palate you may want to eliminate the jalepeno and/or red pepper flakes. I have to make this disclaimer because my dad is always following my blog recipes and my step-mom does NOT like spicy food. So dad, this is for you! Leave the spicy ingredients out so Les can enjoy these! ha! :) 
My Dad and Les on their wedding day, September 2010. <3
Happy summertime!
~Peace, Love & Veggies xo