Life has been crazy lately, so I have felt slightly rushed in the kitchen. This can have its perks because it forces me to come up with meals that take very little time, which I think a lot of blog readers appreciate. But it can also be a little stressful! I had exactly 1 hour to prep, cook and eat before I headed to class, and this is what I whipped up. It turned out really yummy and even though I was rushed I was able to snap some pics so enjoy!
Veggie Fried Rice Stuffed Portabella (Low-fat and healthy!)
2 cups cooked brown rice
1/2 c. chopped carrots
1/2 c. chopped celery
1/2 c. chopped red pepper
4 cloves garlic, minced
1 large leek, washed thoroughly and chopped 
2 lg. portabella mushroom
1 Tbs. sunflower oil
1 Tbs. Tamari (or soy sauce)
Sriracha hot sauce
1/2 tsp sesame oil
salt and pepper to taste
*Preheat oven to 375 degrees
**yield: Serves 2
1. Prep all your veggies. Make sure to thoroughly wash the leek, pull apart the layers then chop up as shown. 
2. Lay your portabella mushrooms in a casserole pan. Rub a little bit of sunflower oil around the cap (to prevent sticking) and drizzle tamari and about 1/4 tsp. sesame oil on top. Add a little salt and pepper to your preference. 
3. Bake in the oven for about 25-35 minutes depending on the size and thickness of your mushroom. Mushroom is done when it is soft and tender.
4. Add about 1 Tbs. sunflower oil to large non-stick skillet. Add veggies and begin to stir-fry. Add remaining sesame oil and stir. After about 6-8 minutes the veggies should start to soften and the leeks will begin to brown. At this point add your cooked rice.
5. Once the rice is added you have another 10 minutes of stir-fry ahead of you. Keep tossing the rice every minute or so to ensure even cooking. 
6. Rice is done when the leeks are browned and the rice has just barely begun to brown. Don't overcook or you will have hard rice!! :) Add a a sprinkle of tamari sauce and sriracha hot sauce right before you remove it from the stovetop. 
7. Pull your mushroom out of the oven and stuff with your fried rice.
Optional: top with crunchy bean sprouts, crushed peanuts or cashews. This makes a great light meal or side dish, or pair with a nice side salad and some sauteed or grilled tofu for a wholesome and nutritious vegetarian meal. 
The reasons I say this is low-fat is because it uses very little oil, and no butter or eggs, compared to the traditional fried rice. Sunflower oil is a favorite of mine because it is tolerant of high-heat and it is fairly low in saturated fat. There are about 120 calories and 13g of fat per tablespoon, but this dish is enough for two so you are really only adding about 60 calories and 7g of fat in oil per serving (plus the sprinkling of sesame oil that I included for flavor with is another 20 calories or so). I don't usually count calories but I do look at calorie and fat content for oils and other fatty foods just to get an idea of what a suggested serving size is and how much fat I'm getting per serving. Because with fats and oils, a little goes a long way :)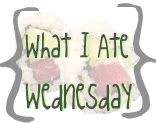 Another oily bit that has peeked my interest these days is COCONUT OIL. Is it good for you, bad for you or just okay in small amounts? What's the deal? 
I've been experimenting by using it in my cooking a lot lately, and my father has told me 2 or 3 times now over the phone that it is sooo bad for the heart and full of saturated fat. But I knew I bought the stuff for a reason. I had heard through blog surfing and recipe scrounging that the stuff is really GOOD for you, in spite of the high saturated fat content. So I did a little research and here is the sum of what I came up with…
First of all the nutritional contents are as follows:
Coconut Oil, refined and non-hydrogenated
As you can see it has about the same amount of calories and total fat as olive oil, canola oil or sunflower oil (at least in the same range) but the saturated fat is ten times more than most oils. Wowzas! But here is what I learned about this high saturated fat oil…
–The saturated fat in coconut oil is NOT the same as the saturated fat in animal products and other vegetable oils.
-Saturated fats in animal products and other vegetable oils belong to the long-chain fatty acid group. Because of the size of these molecules our bodies have to work extra hard to break them down to be utilized. Because this process is so tedious and inefficient, these fats usually end up as FAT DEPOSITS in our bodies. It doesn't help that the SAD, or Standard American Diet, is typically so high in long-chain saturated fats and our bodies are not designed to deal with them.
-The saturated fat in coconut oil consists of medium-chain fatty acids. These are smaller in size and easier for our bodies to use and break down. In fact, our bodies break them down very similarly to proteins and carbohydrates and convert them into energy instead of sending them over to the bloodstream where they will end up as stored body fat or fatty deposits on the walls of our arteries. 
–Coconut oil is not stored as fat in our bodies, it is used as energy. In fact, the energy created from medium chain fatty acids actually boosts your metabolism and can promote weight loss. 
-There are numerous health benefits that come with coconut oil. It is good for the digestive system, has powerful affects on the immune system, protects against heart disease, relieves inflammation or constipation, and does wonderful things to our skin and hair. BONUS! It also protects against various bacteria and viruses and it's anti-viral properties have been studied in conjunction with HIV with promising results. 
So maybe that's a little bit of information overload but in case you were wondering about coconut oil, now you know! And Daddy, this post is for you ;) Love you!
~Peace, Love & Veggies  xo